Your Testimony
What to share your experience? Great! Let us know how we did by filling out this form.
Testimonials
Here is what other people are saying about our work!
Outstanding job great crew!
I took my 2016 Tesla model S P90D in to be refinished and cleaned properly. The job that they did at Rebirth is truly incredible I appreciate the workmanship the care to detail the advice and the people. I can't recommend a better place to have your car redone or better yet – "a rebirth". My only comment would be that I wish I knew about Rebirth when I bought my car. When I get my next Tesla. I'll have it completely wrapped properly right after I get it ….fantastic job wonderful people can't say enough my car looks like new!
Paul Edmond
Perfection
I have had PPF done on my last 3 Lexus vehicles. The shop I was going to no longer performs this service. After researching on-line I decided to go with Rebirth. I was not disappointed. From the moment I contacted Jon to the moment I picked up my car, Jon made the process extremely easy and accommodating. The shop is extremely clean and the passion Jon has for cars definitely shows in his quality workmanship. Highly recommend!
Jordan
I had my brand new
I had my brand new Lexus tinted with the XR Plus product and it looks amazing! The guys at Rebirth are top notch and did an incredible job and their attention to detail is unmatched!
Kris H
Impressive service, Again!
I have used and recommended Jon and Rebirth since he was in his first year. Having previous owned a premiere European car repair shop in Winnipeg we were pleased to have Jon provide the type of service our clients demanded…. exceptional high quality work with a professional attitude. Here we are many years later and Jon and his team keep on providing an exceptional product! Just had my 2 rides in for a complete once over and they look like new! Highly recommend this company……without question!
Dieter Scheffer
Dieter Scheffer
Third Time….. Rebirth still rocks!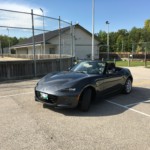 Yes this is my third time trusting Jon and his team with my vehicle. First two visits were with my motorcycles.
I was forced out of riding because of a progressive illness. But my wife and I still wanted to have some summer time and "fresh air" fun.
So we went with a convertible ….. 1 owner 2016 Mazda MX-5 (Miata)
Although I don't put many miles on any of my vehicles this will be what I do drive spring/summer/fall so wanted to protect the exterior with
some solid protection.
I counselled with Jon and followed his recommendations.
I left the car with him while on a little holiday and Jon sent me a couple of pics when the car was done.
I was excited to see it in person.
The car looks fantastic…..Jon and his team do great work. They are passionate about what they do.
Jon gets my repeat business and my recommendation to others because I trust him…..he stands by his work.
I value that a lot.
Thx Jon to you and your team!
James Hiebert
2014 Dodge Sport Crew cab
After purchasing my Dodge truck, I noticed some swirl marks that I wasn't happy with. Tried to get them out myself but could not. After doing some research, It seemed like Rebirth was the place to take it. After talking to Jon, it seemed that he knew what he was talking about. We went over the truck together and I made an appointment. When I picked up the truck it looked fantastic. Jon even fixed a scratch on my headlight that we didn't even talk about. On the way home I noticed people staring at the truck because of the awesome shine. Very clean shop, very nice people especially Jon. Would definitely recommend this shop to anybody. Truck can be seen under "our work" in Jon's website. (Flame red 2014 Dodge sport crew)
D. Glowatski
The inside of my car
The inside of my car had not been cleaned for about 1.5 years. I have a dog and do country road exploring. Need I say more?
For a good sense of it, I believe it is one of the featured "Before and Afters" (the VW).
When I picked up the car after having had an interior detail done, with a bit of extra TCL for the dog hair, I could not believe it was the same car. It was as if it had just come off the factory line it was so clean and lovely.
I HIGHLY recommend Rebirth and the work Jon and the crew do.
Thank you!!
Christina Kovacs
Not fancy, just dirty
Rebirth Detailing has a pleasant, professional atmosphere that exudes quality. I brought them an old Hyundai SUV belonging to my Dad who is in hospital at the moment. This is not the typical fancy car that comes to a detailing shop of Rebirth's calibre but it was really dirty and I needed to be assured of a good job for my money and for a Dad who is very particular (except that he can't seem to keep his car clean!) The guys at Rebirth did a fantastic job. I drove the car straight to the hospital and brought my Dad out to see it. The smile on his face was a better return on my car cleaning investment than I could have imagined. I unreservedly recommend Rebirth to anyone who cares about value for money regardless of the type of car they drive. Awesome! Thanks guys.
Carmen Rose
Some things remain the same – and that's a good thing!!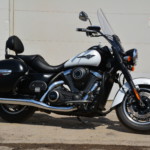 This is my second "trip" to Rebirth…..my first Testimonial was entitled – "Passionate, detailed and has Integrity"
….so that's why I say here, Some things remain the same.
I purchased a new bike and in towing it home from Alberta in rain and sleet….it just got filthy!
Wanted all the nooks and crannies cleaned and this thing looking better then it had even in the showroom when I picked it up.
Well Jon delivered once again….and he is as committed to excellence as he was a year ago!
That's a good thing!!!
Jon has secured my business for the long term…..and I have recommended him unreservedly to my friends and acquaintances.
Good luck with the move Jon and getting settled in the new space as quickly as possible.
Thanks,
james
james hiebert
Porsche Carrera S – FANTASTIC Detailing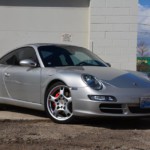 I was looking to have my Porsche detailed this spring and asked around for recommendations — Rebirth was the number one choice for many of my fellow car nuts.
Glad I called and had Rebirth do the detailing! Just look at the picture of my baby after the work was done! My thanks to Jon and his team!
You can tell a lot about a person and his company by the attention to the small things- e.g. I had not asked for (as I simply did not think of it) but Jon had my exhaust tips cleaned up (they were pretty dark/dirty) — and they now look great.
In addition, Jon walked with me around the car explaining what was done – and he provided care tips as to washing and products to use. I have never had any other detailer do that!
Best testimonial I can think of? Jon will get my future business.
Thanks
Richard
Richard Wansbutter
Passionate, detailed and has Integrity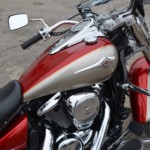 Re: …. 2007 Kawasaki Vulcan 900 Classic LT
I found this business online through Google – what did we do before them??
Then I contacted Jon through the company web-site. It was over the Thanksgiving Week-end and I did not expect to hear anything back till after the holiday. Within hours I had a response.
We exchanged a few emails and based on Jon's explanations regarding the different services he provides I made an appointment.
I delivered the bike for Jon to look over – we discussed the various aspects of the bike and what he might be able to do.
I just purchased this bike recently and wanted a thorough cleaning and protecting before it went into winter hibernation.
Jon was honest about what might and might not work but said he would do his best. The bike is in very nice condition overall for a 9 year old bike.
But it is a used motorcycle and thus has signs of wear and use.
As I was waiting for my ride home Jon and I had a chance to chat a bit. He clearly enjoys what he does and is both passionate and caring about his customers satisfaction.
I received notification the next day when the bike would be ready and dropped by to pick it up.
The bike was gorgeous!! Jon did a fantastic job. He was brutally honest in regards to what he could not accomplish on the bike.
No shock to me and no problem at all from my perspective – perfection was not going to be attainable based on what we had before us.
Very pleased with the outcome but more importantly Jon's level of honesty and care.
I will let everyone I know with a bike or other vehicle that wants any of the services that Jon and his guys provide, to go and see him.
I recommend him unreservedly!!
Thanks Jon – the Vulcan and I will return next year.
james
James Hiebert
Awesome work!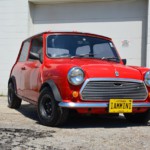 I contacted Jon a few weeks ago via email. I had sent him a picture on my '91 Mini that I wanted cleaned & detailed. A few days later I took it over for him to see, and he was so excited! I immediately felt at ease that it would be looked at with great care. After scheduling an appointment for a few weeks later, I took my classic Mini into the shop. The next I went to pick it up and it was in great shape – looked great, smelled great! Before taking it in there was marks in the interior on the seats, dirty carpets, etc, and the obvious smell of 'old car'. I am so pleased with the work that Rebirth Detailing has complete on the classic car. The shop staff is friendly and obviously passionate about their work. I highly recommend them and will be taking my 2010 Mini Clubman soon! After posting their work online, within a few hours I had friends and family members asking me how I found the service! Obviously, I'm very happy!
Mike Manny
Outstanding service
Outstanding service, obsessed with detail. I have sent all my friends to him. His prices are far below the excellent and quality service this detailer provides. Your vehicle deserves nothing but the best, and John is it!
Dr M
Acura Integra
Had my Integra detailed by Jon last week and he did an amazing job. Our club drove out to Chicago for their annual Another Level Car Show and I had to have my car looking good. After a referral from a friend I decided to bring it to Jon and I am glad I did. It's like my car's paint was restored back to new and I have never seen my engine bay look so clean. I will definitely be coming back.
Igor Cabrilo
Acura TL
I just had my 2009 Acura TL detailed prior to selling it to my brother. I take pride in my cars and wanted to start him off with right. Well, what I got back from Jon was a brand new car! I'm almost don't want to sell it now. The workmanship and attention to detail was nothing short of spectacular. Top to bottom the work is amazing. My brother picks it up on Tuesday and I don't even want to drive it until he sees it, so its parked in the garage. Thanks Jon. Great work, great price.
Miles McPherson
Looks brand new!
My 2 kids destroyed our 2007 Santa Fe and I searched for Auto Detailers to get it a little cleaned up before putting it up for sale. Not only was Jon the best service & value for the money I found – but when he dropped it off later that day I was absolutely amazed at what he was able to do! It almost looks like a brand new vehicle!! I would highly recommend his service!!
Becky
M3
Last year Jon detailed my BMW E46 M3 (Imola Red) and did a fantastic job getting rid of any swirls from incorrect washing and got it shining like brand new once again. I will say he does an immaculate job on the engine bay and interior as well…haven't had a detailer that makes the engine bay look so good. He also recently detailed my new 2012 Black Toyota Tacoma and did an excellent job getting rid of the factory swirls and made the paint finally pop the way it should have from the dealership. Once again the engine bay was magnificent and shiny. Only downside of the detail was that when my vehicles get dirty again I want to take it back to Jon lol. It is alot easier to clean a detailed vehicle and the protection that a detail provides for about 4-6months is a noticeable difference in keeping a car in good looking shape. Jon does top notch service.
Kenton
Rolls Royce
Rolls Royce Silver Wraith II was beautiflly detailed by Mr. Jon Laco on December 04, 2012. As the "before" pictures will show, the car was very dirty after arriving in Winnipeg from Florida. The white exterior looked almost beige by comparison to how it looked afterwards. Applying clay bar prep seemed to remove all contaminents embedded in to the paint, after which a lengthy polishing finished the job bringing the exterior to a high gloss finish. Even the engine looked new again. Thanks to REBIRTH, the car has now been restored back to show-room condition. I am proud to show to all of my business clientele. Thanks very much Jon for your professionalism and caring attitude. If you are the owner of a high-end vehicle, I would highly recommend this company. FIVE STARS!!
Reginald Bartlette
Honda Civic Si
Just got my 2010 civic si detailed at rebirth and could not be more pleased with the outcome! Car looks unreal, I will for sure be coming back in the near future and will be spreading the word about this unreal detailing shop!
Josh
Cadillac
Very professional. Jon has integrity and is building a strong reputation for his careful detailing.
Rita
Service was exceptional
The staff are all very friendly. Service was exceptional!
Kim
WRX
Had my 2013 black Impreza detailed by jon, great customer service, he opened extra early to accommodate my scheduel and the car looks as good as the day when I picked up it at Frontier Subaru!
Kelwin
Ferrari 365GTS
Wow, truly amazed at the transformation of my Ferrari! Unreal job Jon!! Thank you
Doug Collins
Ram 1500
Just picked up my black 2006 Ram 1500 and couldn't be any happier with the outcome. Thank you so much Jon for breathing some life back into my vehicle.
Chris Lawrence
The Best
Best detail job I have ever had done. I would (and do) recommend Rebirth Automotive to anyone.
Ryan Collins
Audi S5
So impressed. Hands down the best value in the city. Jon and his staff know their stuff and you'd be crazy to take it somewhere else. Rebirth is a hidden gem but I'm sure that will change once the word spreads. I'll definitely be back. Thanks Rebirth
Andrew
Nissan Altima Smoke Smell
I purchased a 2005 Nissan altima from a smoker. When I got the car back I was more than impressed! Not only did the car look brand new, the interior was spotless and no smoke smell lingering! Thank you Jon for your outstanding work I was really happy and will be spreading the word!!
Kris Karwacki
2000 Jeep
wow, my 2000 jeep looked and smelled new after picking it up at rebirth, thanks Jon, great job.
Jose
Rav 4
Was seriously thinking of selling my Rav 4 and upgrading when I first looked up an auto detailing service. An Internet search led me to Rebirth's thoughtful and informative website where it seemed clear that there was heart in this business. I called up and talked to Jon straight away – no voicemail or reception. Arrangements and booking was easy and the results were impressive. I feel like I have a new vehicle and I think I will definitely hold off on buying a new car now! Jon clearly takes pride in his work and enjoys it. Great to see! Thanks Jon!
Jennifer
NSX
Just got my NSX done at rebirth and my jaw dropped when i walked in a mirror finish car was just amazing to look at, nothing but good things that i can say about rebirth and jon. Customer for life is all i can say!
Nenad
Subaru WRX
I dropped off a 2009 WRX that has survived 4 years of daily abuse from 3 kids eating, drinking and the occasional car sickness, compounded with weekly runs to the cottage loaded with construction materials. The car was dirty, really dirty and abused. What Jon did to it was magical. In a day he took it to better then new. That's not an exaggeration, when I picked it up brand new it wasn't this good. The engine bay, the interior, the paint look incredible. Jon has a new customer for life.
Paul
Honda Accord
Best money I ever spent on my car! Jon made my Accord look brand new before I sold it. I was told it needed a 3K paint job, but 90% of the scratches came out with the cutting, and the paint looked better than when I bought it. The car sold within 4 hours of being listed, for 5K more than I was offered to trade it in.
Colin
Lexus 460 LS
Jon, the work you preformed on my Lexus 460 LS was done immaculately. It restored my car back 5 years. Great value and I'll do it again. Thanks for taking the time to do it right.
Mark Olson
VW GTI
2003 volkswagon, you restored the shine and depth to my paint, great job, would definitely come back!
Tom Epp
Tacoma
I recently picked up an 08 black Tacoma. Truck was in nice shape but really dirty. There were some stains on the seats and the black had scratches all over it. I gave it Jon and let him do his magic. I came back 2 days later and couldn't believe the difference. The interior was perfect with no signs of any stains. The black paint looked amazing. Jon easily added significant value to my truck. I would highly recommend Jon. Honest, straight shooter and looks after your vehicle as if it was his own. Amazing work Jon! Thank you!
David
M3
First off I wanna say Jon brought a whole new meaning to showroom condition. The shine in my paint is in imaginable. The car is an 05 bmw m3 which still had origional paint on most panels. Now it looks like my car had a brand new paint job. Thanx again Jon! Me and the wife will be bringing our truck here as soon as we can!
Matthew Ziggy Zygarliski
Lexus GX 460
Jon @ Rebirth is the type of consummate professional one can usually only hope to know for vehicle detailing. He was recommended to us by someone whose recommendations we consider as guarantees and both individuals stood up to the outstanding preceding reputations they have. When I picked up our GX 460 my jaw near hit the floor. Not one square millimetre was overlooked. In fact it looked better than when we purchased it brand new off the showroom floor. I would add that If Jon does ask for a little extra time to work on your vehicle, do yourself a favour and allow it. The result will reinforce that both your time and money have been WELL SPENT. Those at Rebirth will earn you as customers for life. They will exclusively work on our vehicles and we cannot recommend Jon enough. Jon, you are a master of your craft. Job well done.
Neil
Passionate!
So I recently had the opportunity to bring my car to Jon at Rebirth Detailing this Friday to get my car it's first real detail job since owning it. Black cars are one of the hardest to take care of and show every swirl so i knew there was definitely a lot to work on. I also had a few deep scratches which I showed him. Jon was up front about what was to be done and gave detailed descriptions of what he would do and what to expect which I appreciated a lot. The great thing too was he was willing to work around my schedule. I worked later shifts last week (8pm end times) and not many shops would allow me to pick up my car at that time but Jon said no problem. He opened the shop up and I was able to pick it up. He showed me the finished product and I was blown away. He definitely put the time to make sure it was done right. Aside from the awesome work (car now has a mirror finish and the scratches I had before are gone), the standout here was the way Jon handled me as a customer. He really ensured I was informed, satisfied, and stayed truthful/honest. I can also tell he has a passion for his work. That is how you do business! I would definitely recommend bringing your car to him.
Rey
Audi A4
Don't even know where to begin with how great of a job Jon did on my car and how well he treated me as a customer. Fallen back in love with my Audi all over again. The paint looks brand new, Jon literally does as much as he can with what you bring him. On top of the immaculate detailing job he did, he kept me completely updated with everything that he was doing- best customer service I've had in a long time, maybe ever. Do not hesitate to bring your vehicle to Jon and support a great local business, you won't be disappointed!
Gavin
Infinity G35x
I brought my car in to Rebirth last Friday for a complete Stage 2 Exterior/Interior detail. Having found Top Tier Imports through pics of the cars on the Rebirth site and reading the numerous positive reviews about Jon's services expectations were high. I was not disappointed. My G35x now looks more like a 2012 than a 2007. Jon did an amazing job on the car. The exterior is fantastic – it looks so good I can't help but pause and stare at the car every time I'm outside. Too bad about the touch up paint being the wrong match for the car but at least Jon took the time to check it and told me about it ahead of time. Good on him. Anyways, the rock chips are definitely not as noticeable as they were before the detail so in the end it wasn't a big deal. Interior is now cleaner than any of the dealership Infinitis I test drove prior to purchasing this one. I could easily sell this vehicle now and get more than I paid for it (but of course I intend to keep this for the long haul hence the reason for the detail). Bonus points for giving me a lift to work on Friday – that's above and beyond service and Jon's a great guy to talk to. I already feel more a friend than a customer and that's the mark of a really good business. The before and after pictures on Jon's site do not do justice to just how good a job he does on your vehicle. Spend the extra dollars and go to him – it's worth every penny and more. Thanks again Jon – you got another customer for life here.
Gord
Mercedes
I spend a lot of time washing and taking care of my Mercedes. One day after having parked in a parkade, I noticed a glue-like substance had dripped on to the side of the car. I tried everything but could not get it off. So I gave Jon a call. He made special arrangements to meet me on a holiday friday to accommodate my schedule and to get me in right away. With some wet sanding and a cut polish, Jon was able to get all the glue off the car. I opted for a full exterior polish at the same time and was it ever worth it! The metallic black paint shines like new with no swirl marks, and no trace of the parkade damage! Thanks Jon for taking care of me. I'll definitely be bringing my wife's vehicle in for a detail too. Jon takes care of your car like it was his own, he is friendly, honest and diligent, and he is truly skilled in his craft. Jon you have another customer for life.
Michael
Cadillac STS
I keep coming back because it is worth it. It isn't just the deep cleaning that Jon gives to my Cadillac, it is also for the alertness he gives to potential problems he sees as he scrupulously goes over the car body. My Cad developed a trim separation problem I might not have spotted till true damage had been done had he not pointed it out.
Robin
Mercedes B250
I brought my 2013 B250 into Rebirth today for the first time. My car had never had a wax since new so I opted for an exterior detail, iron deposit removal and rim seal. Jon is passionate about cars,treats them like his own and all is evident in his finished product. He finished early and even though it was a rainy day, the drive home didn't reveal much grime (it must have just slid off into the sunset due to the glossy shine) Jon imparts on his vehicles. My interior wasn't in need of detailing and Jon still gave it a mat cleaning and wipe down. I will return prior to winter to have it cleaned and prepped in order to minimize sand, salt and snow grime over the winter. Well done Jon!
Larry D
I highly recommend Rebirth Automotive Detailing
I recently purchased a used vehicle with the intention of bringing it to Rebirth Automotive Detailing for restoration, as the paint and interior were in bad shape. As usual, Jon exceeded my expectations – the results were so drastic that I hardly recognized my vehicle! The paint had been immaculately restored through a complete revival detail including a full compound cut, and Jon was even able to remove the decals/badges that the previous owner had applied. The swirls were no longer visible, and the minor scratches & chips had been remedied. In addition to the complete exterior overhaul, Jon detailed the interior of the vehicle and was able to remove the heavy stains in the carpet to the point where the vehicle looked BRAND NEW. Rebirth Automotive Detailing went above and beyond on this job (including putting in some late hours!), and concluded the service with a detailed inspection of the vehicle and informed me of potential issues that had been noticed. Not only did Jon accommodate my schedule, he provided a repeat customer discount, which was much appreciated! I highly recommend Rebirth Automotive Detailing – the customer service is impeccable, and the Detailers are truly skilled in the craft.
Kaylee
I highly recommend this company
Rebirth detailed my 1981 Camaro which had been in storage for 5 years…awesome job…the interior looked brand new…the shine on the exterior looked great…future plans for him to detail our 40 ft motorhome…i highly recommend this company….
Pam