Classic and Collector Cars
The most sensitive projects require the upmost caution. We practice classic car detailing with the idea of "preservation over restoration" meaning that we communicate effectively with the customer about expectation and the depth of work we choose to take on. We use digital paint thickness gauges that use sonar technology to help us understand how much paint is between the device and body. This also allows us to know if any panels have potentially been repainted. We truly do keep in mind how special and sentimental these cars are to our valued clients.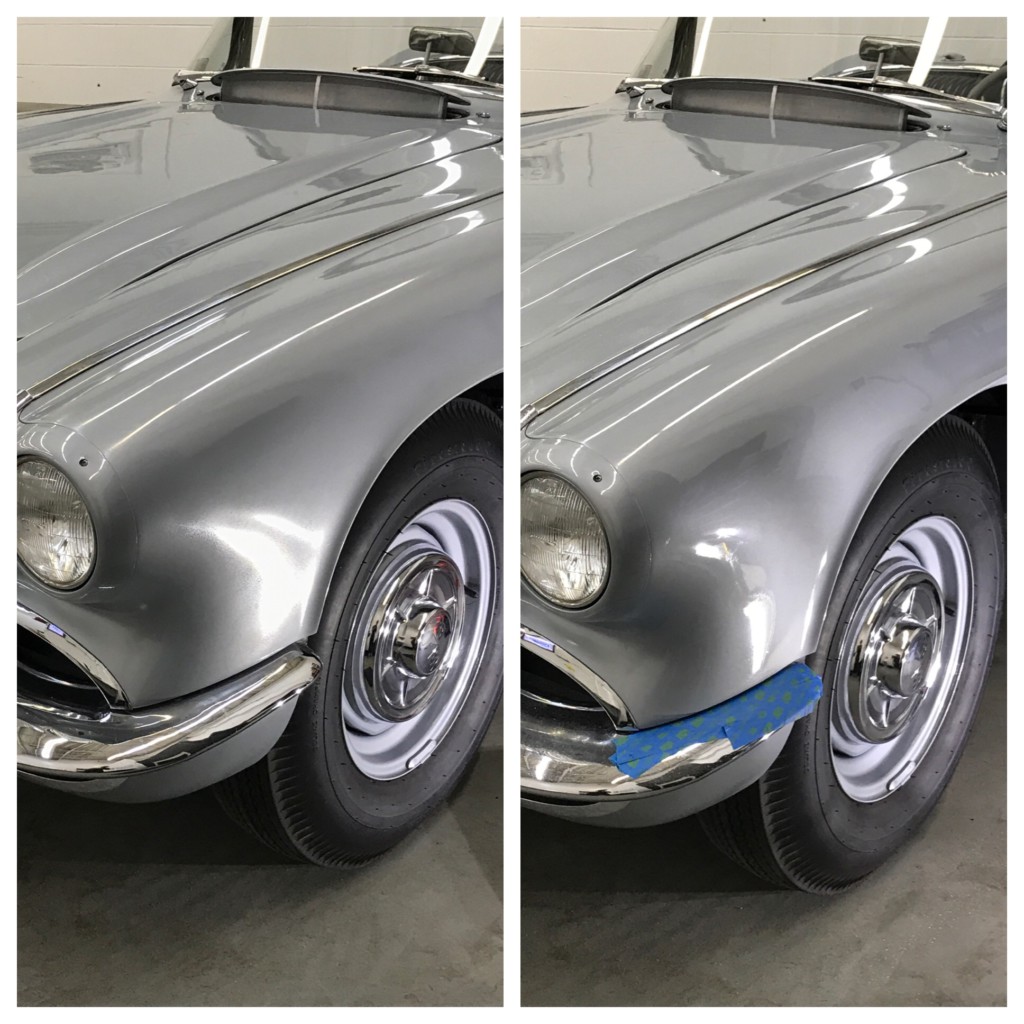 1966 Corvette Stingray w/ a 427 and Side-exit Exhaust!
One of the most raw drives we've felt! Beautiful gloss to this Vette after an Exterior Revival Detail!
Mercedes Benz 480 SEL
A beautiful classic in for a Complete Detail w/ Opticoat Pro Ceramic Coating.
1969 Corvette Stingray
A top-down perimeter drive to the shop thanks to our pick up and drop off service really set the tone for working on this car. We did several spot paint corrections before a full polish and 3 year ceramic paint coating; Optimum Glosscoat!
1960 Ford Thunderbird
What a beaaaautyyyy. Exterior Revival Detail for this classic.
1971 Volvo 1800E
Complete Revival Detail for one of the rarest cars in the city!
1969 VW Beetle
Sentimental project for Frank Motors! Exterior Revival Detail to prep for sale.
1976 Rolls Royce Silver Shadow originally purchased by Frank Sinatra!
Bought in Las Vegas at Barrett Jackson Auctions. Preservation was the key for this very sentimental project. Original Palm Springs Airport parking sticker in window. Paint and body has been restored but still needed correcting. We then coated the paint in ceramics to ensure it was protected to the highest degree. A very, very special car and experience that will never be forgotten.
1993 Corvette ZR1
Digital displays and 375 bhp!? Ahead of its' time for '93! Exterior Detail w/ spot paint correction before our 3 year Ceramic Paint Coating; Optimum Glosscoat!
1958 Mercedes 190 SL
Bought from Barrett Jackson Scotsdale Arizona by one of our favourite customers! We performed full paint correction with keeping the idea of "preservation over restoration" in mind. We removed chemical etching from the hood as well as scratching and swirling throughout the whole vehicle. Check out the before and after section for shots of the hood! After full paint correction and polish we coated all the paint in our exclusive ceramic paint coating; Cquartz Professional! We also touched up the interior and coated the glass and wheels and ceramics as well. The oldest vehicle Rebirth has done to date…and also one of the nicest!
E39 BMW M5
Bias Alert! May love this car as much as the owner! Complete Revival Detail w/ some heavy duty paint correction.
1970 Chevelle SS LS5
Exterior Detail w/ spot paint correction before our 3 year Ceramic Paint Coating; Optimum Glosscoat as well as Optimum Metal Coating on all of the trim!
Porsche 928
Exterior Revival Detail for an adored, rare Porsche that's now in even better condition!